At long last, the parade is back! To those who struggled for the past 20+ months we hope the joy of a day of celebration and festivities will bring a bit of Irish sunshine into your lives. We are thankful for the ability to bring the parade back after a long time off.
The 2022 Saint Patrick's Day Parade will be held on March 12th, with a Cannon Kick Off at 10:00 AM!
But first, we need your help in finding the 2022 Grand Marshal! Do you know someone with the spirit of the Irish that helps our community? Why not celebrate them by nominating them as the 2022 Grand Marshal! The honor bestowed upon them is truly a wonderful way to appreciate their efforts. To nominate, please complete the form found here.
If you want to participate in the parade, please fill out the Parade Application. This can be emailed to UticaSt.PatricksDayParade@gmail.com or mailed to:
Utica Saint Patrick's Day Parade
Attn: Patrick McGrath
470 French Road
Utica, NY 13502
Applications must be received by February 26th! Payment must be received by March 6th. Checks should be made Payable to "Great American Irish Festival."
Please contact the Parade Directors; David Wood and Patrick McGrath, at UticaSt.PatricksDayParade@gmail.com with any questions.
THANK YOU TO THIS YEAR'S SECTION SPONSORS: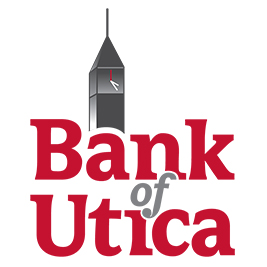 &
Thank you to this Year's Parade Finish Sponsor:
Thank you to this Year's Parade Start Sponsor:
Thank you to this Year's PRESENTING Sponsor:
TO SPONSOR THIS SECTION CONTACT DAVE OR PAT
As always, thank you to WKTV for their continued support by broadcasting our Parade
Check out our new HISTORY page where we are compiling information on our Parade's history.